Spitfire Club 2017 to 2018 End of Year Report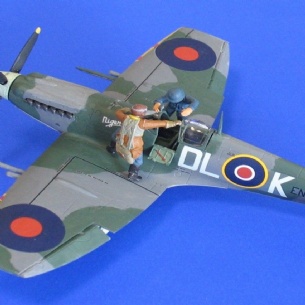 This has been the STAGS Year 7 Model Building Club's most successful year ever. Some thirty Year 7 students have been to the Club at some time during the year. To date there have been 18 finished 1/72 scale Spitfires. In addition, 14 kits are works-in-progress—either to be finished later this term, or early next year. Five students from 7H—Heather Hewis, Holly Cowan, Anna Davis, Maddie Fowler-Lyons and Eve Freestone—have completed their 1/48 scale models of 2 Spitfires and a support truck which are now on show in the display cabinets outside of the LRC.

The Club runs on two lunchtimes per week and is organised by Mr J Blades, who would like to commend the students for their enthusiasm and dedication to the club, and also thank the PTA, which provides funds to support the running of the Club.

Models shown below are a Bedford MWB Truck and figures [Heather Hewis] and a Mk XII Spitfire with pilot and ground crew figure [Holly Cowan and Anna Davis].

Mr Blades