The Curiosity Club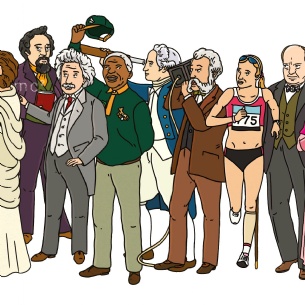 Year 7 and Year 8 Students begin their journey through history with the Launch of The Curiosity Club!
Tuesday 25th September saw the launch of this year's Club with over 40 enthusiastic students gathering to learn about the program and receive their special Curiosity passports! Now in its third year, the Club gives students from Years 7 and 8 the opportunity to learn independently by working on challenges based upon six different topics: Science, Culture, Rights, Sport, Nature and History. Pupils undertake these challenges (from a selection of hundreds!) as they choose their own journey through 3000 years of history supported by members of the teaching and Library staff. Once a challenge is successfully completed, it is assessed by the Curiosity Team and they then receive a badge, a sticker and some house points and then move on to the next challenge.
The Club meets in the Library Resource Centre every Tuesday from 3:20pm to 4:20pm.
Please speak to Mrs Darbyshire or Mrs Hall for more information.
Mrs Darbyshire, Library Resource Centre Co-ordinator