Indonesia Earthquake and Tsunami Fundraiser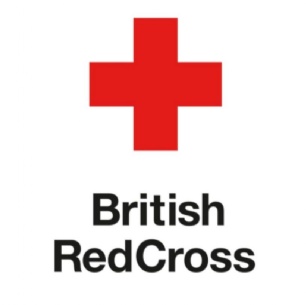 The earthquake on Lombok and the nearby Gili Islands on 5th August 2018 created sheer panic and devastation. This earthquake followed an initial fore-shock that took place just a week prior, meaning that many homes were already unstable and people were not prepared, or expecting, this much bigger earthquake to occur. Buildings crumbled and glass shattered; people ran into the streets to prevent structures collapsing onto them. Fear of a tsunami was fortunately lifted, but not after many people, tourists and locals alike, spent the evening in the open air on high ground, or carefully watching the sea, praying that the predicted tsunami wave would not come. Power outages were long term and an estimated 70% of structures were destroyed. Unfortunately, many lives were lost due to homes and hotels caving in. One of the worst buildings I witnessed was a mosque near the harbour of Bangsal, our route during evacuation, that had completed encaved. Unfortunately this mosque collapsed during evening prayer, meaning many lives were lost and recovery took weeks, with only few survivors being pulled out.
Despite their own loss of homes and even family members and close friends, it was the locals that showed the most care. They risked their own lives to retrieve blankets and water from the damaged buildings on the evening of the earthquake. They helped provide temporary shelter to those stranded, and organised evacuation, despite experiencing great tragedy themselves. As a tourist, though stranded for several days with no power, running water, and only limited food, I was fortunate to leave relatively well-healed after the acts of kindness from many, however thousands of people still remain homeless with limited resources ahead of the rainy season who need this kindness themselves. Outbreaks of malaria are occurring due to the lack of shelter and many rural, difficult to reach areas, have been struggling to rebuild. Despite their struggles, the Indonesian people have persevered but desperately need support following the more recent earthquake and tsunami that have brought Indonesia into crises.
Mrs Hall , Associate Head of English
As you are aware, a large, deadly earthquake and subsequent tsunami struck Sulawesi, Indonesia on 28th September. The death toll has soared over 2,000 and 200,000 are in desperate need of help. Families have lost everything. Thousands of homes have collapsed and power and communication lines are down. In the aftermath of the disaster, rescue efforts have begun, though access is a major challenge. For families whose loved ones are missing, the real magnitude of the disaster is yet to be known.
From Monday 15 October to Wednesday 17th October, at lunchtime, the Sixth Form Charity Captains and Social Action Captains will be in the Main Foyer collecting money in support of the British Red Cross Disasters Emergency Committee. Please give what you can to help towards this cause. The people of Indonesia need us.
Miss Brock, Curriculum Leader for REP and Sociology, Post-16 Assistant Director of Learning