STAGS at the World War I Centenary Commemorations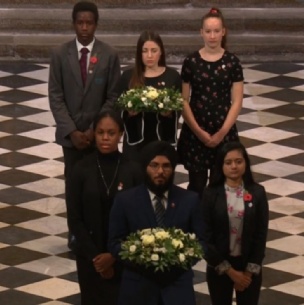 On Sunday 11th November, Lauren, Teodora and I were honoured to attend the National Service of Remembrance to mark the centenary of the signing of the Armistice in 1918, which brought an end to the fighting in World War I.
Lauren's role within the service meant that she attended a rehearsal on the Saturday and worked with the floor manager and camera team to ensure things would run smoothly on Sunday. She had a chance to have conversations and become friendly with the other young people and it was very interesting to learn about where everyone was from and why they had been chosen to participate in the service. Lauren commented "it was a very thrilling and overwhelming experience which made me even more excited for Sunday."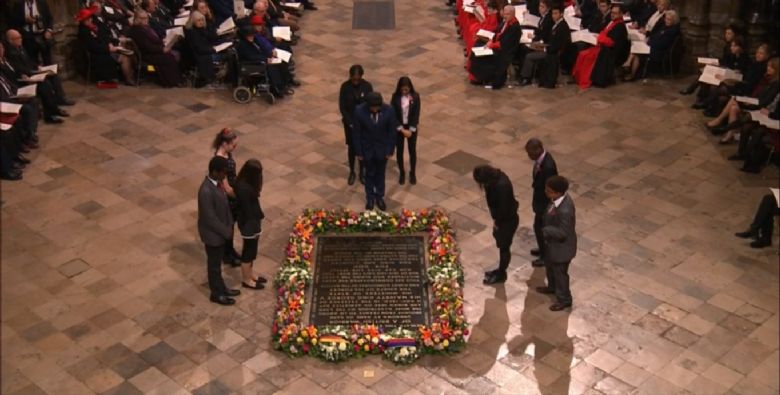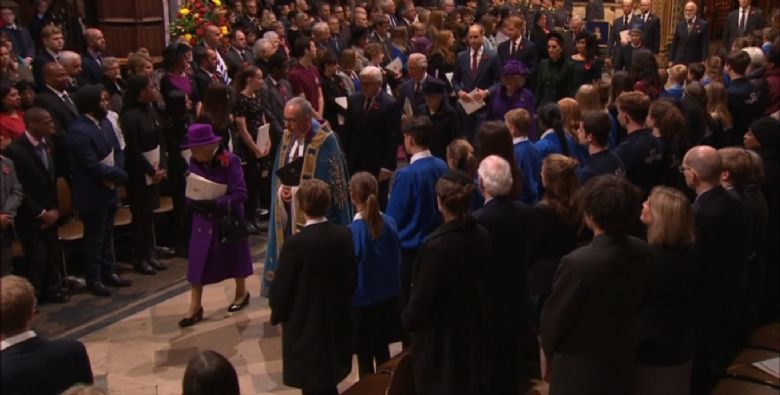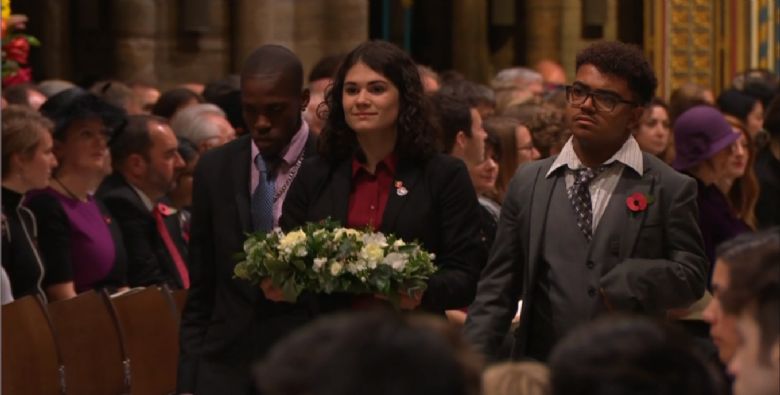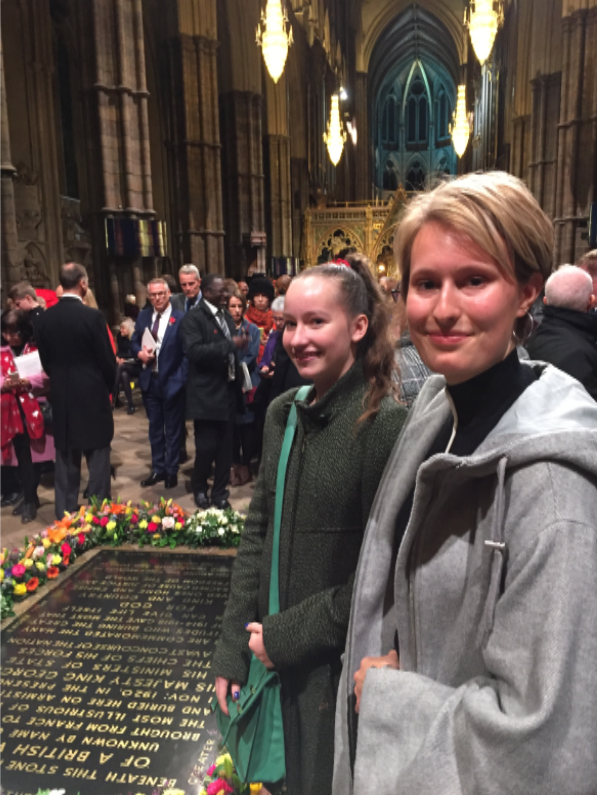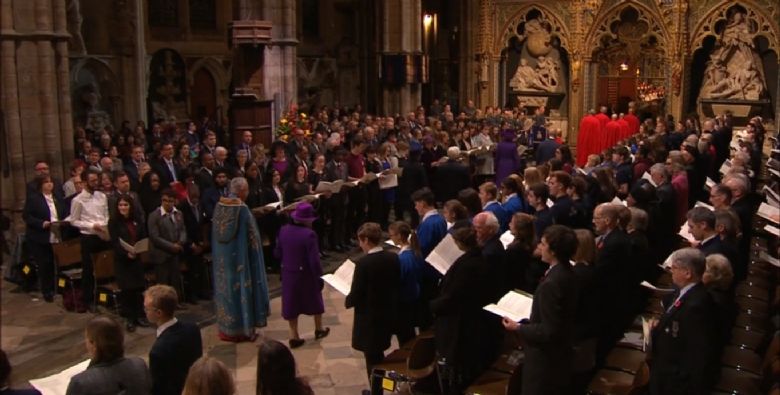 On the Sunday, Lauren and Teodora travelled to London to meet me in good time to be able to go through security and take our seats. Teodora commented "once we were in the Abbey, the buzz of the whole event hit me and I was finally able to fully comprehend the size of the venue and the actual importance of the evening." We could hear cheers from outside the Abbey when Kate and William and Harry and Meghan arrived and it was very exciting to see all the members of the Royal Family and government walking less than two metres in front of us.
After the Queen had passed through the screen (in the middle of the Abbey), the nine young people were led off to the side to collect the flowers in readiness for making their way towards The Unknown Warrior's grave. Lauren takes up the story: "We began our walk slowly down the aisle, passing in front of the royal family and members of the British and German governments as well as ambassadors from many other nations. It took nearly three minutes to walk the whole way down, allowing me to absorb the atmosphere and appreciate how privileged I was to have this opportunity. Once we got to the grave, three of the young people placed flowers on the grave and all of us then bowed our heads in respect. We returned to our seats and were able to enjoy the rest of this important service - I felt very proud to be involved in the centenary of the Armistice service - it is a day I will never forget."
The three of us found the event inspiring and I think Teodora sums it up perfectly: "The whole event was topped off by the fact that we appeared on TV (which was quite cool in all honesty) and that I was able to show my family when I got home and retell them the details of the night."
Miss Miles, Teacher of History and Professional Learning Mentor