STAGS Careers Education and Gatsby Benchmarks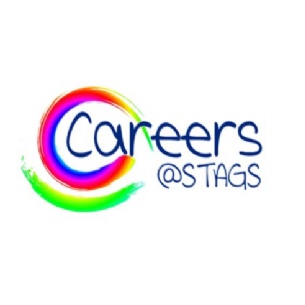 STAGS is proud to be one of only 21 schools in England who have achieved all Eight of the Gatsby Benchmarks, showing that our students receive the highest quality of careers education, information, advice and guidance.
The Eight Gatsby Benchmarks of Good Career Guidance:
1. A stable careers programme
2. Learning from career and labour market information
3. Addressing the needs of each pupil
4. Linking curriculum learning to careers
5. Encounters with employers and employees
6. Experiences of workplaces
7. Encounters with further and higher education
8. Personal guidance
We would like to thank all of the businesses, employers and employees who give so much of their time to support the Careers Education of our students.
For more information about the STAGS Careers Programme and also a list of useful websites for Parents to support their child with Careers, please refer our Careers, Employability & Enterprise page.
Miss McHugh, Assistant Head Teacher, Student Leadership and Enterprise