Engineering Experience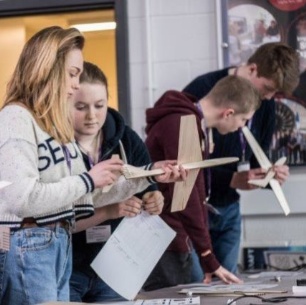 Loughborough University | 11-12 April 2019
https://www.lboro.ac.uk/study/school-college-liaison/events/engexp
Engineering Experience is an annual residential, offering Year 12 students (lower sixth form) an opportunity to visit and stay overnight at one of the UK's leading universities for engineering.
You'll take part in our annual, two day event, which will give you an insight into what it would be like to study engineering at Loughborough University. It is your chance to experience first-hand the University campus and student accommodation. You'll also have an opportunity to take part in a number of different 'taster events' within our engineering departments.
Staff and students are on-hand throughout the two days to talk about the courses we offer and answer other questions you may have. There is a small charge of £60.00 for this event which covers meals and accommodation. If you are successful in your application, we will contact you for payment.
APPLICATION PROCESS
You can apply for the Engineering Experience residential using the link below. You will be asked to add a personal statement (1500 char max) as part of the application form, please take some time to write a statement explaining why you would like to attend the event. The closing date for applications is 12 noon on the 4th of January 2019. Applicants will be notified about whether their application has been successful or not by the end of January 2019. Any queries may be sent to Lisa on engexp@lboro.ac.uk.
Engineering Experience Residential Application Form:
https://app.geckoform.com/public/#/modern/11FO00nopemo241hv46gcxewg
Mr Zarrouq, Curriculum Leader of Physics