Costa Children's Book Award shortlisted author, Candy Gourlay to give a talk to Years 8 and 9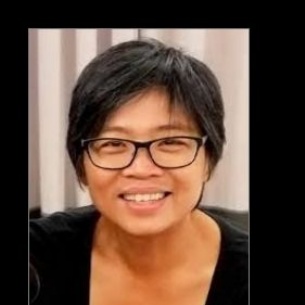 On Wednesday 27th March Candy will be visiting our Year 8 and 9 students to talk about her new book Bone Talk.
Candy Gourlay is a children's author whose book Bone Talk has been shortlisted for the Costa Children's Book Award, chosen as one of The Times' Books of the Year 2018 and nominated for the 2019 CILIP Carnegie Medical.
Endorsed by Amnesty International, Bone Talk is a story about Samkad who lives in a tribe deep in the Philippine jungle at the end of the nineteenth century, and has never encountered anyone from outside his own tribe before. He's about to become a man, and while he's desperate to grow up, he's worried that this will take him away from his best friend, Little Luki. However, Samkad's world is about to change utterly. Samkad discovers the brother he never knew he had. A brother who tells him of people called 'Americans'. Americans who are bringing war, and burning, to Samkad's home.
Bone Talk is a coming of age story set in a remote village in the Philippines, about growing up, discovering yourself and the impact of colonialism on native peoples and their lives.
Candy Gourlay is of Philippino heritage, and was a journalist before becoming an author. Her previous book SHINE was nominated for the Guardian Children's Fiction Prize 2014.
We hope that students from Adeyfield School will be able to join us to hear this fascinating author and hopefully our students will be filled with inspiration for their own reading and writing.