Synergy's Amazing Sell Out Show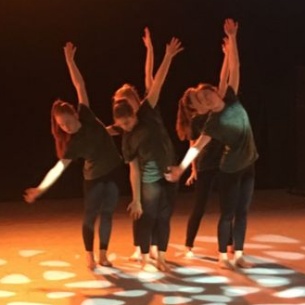 Last Thursday and Friday evening 204 students performed in a fantastic celebration of gymnastics and dance. Packed audiences enjoyed a selection of classwork, club dance, gym and student choreography in our biennial production 'Synergy'.
Thank you so much to all the students and staff who supported what has been described as a truly inspirational event. For the whole week the school had a buzz of excitement building to two sold out performances.
Apologies to the parents of students unable to buy tickets. Fortunately the show was professionally filmed and the information about how to purchase the DVD will be emailed out as soon as the video has been edited.
After a short break for the younger year groups, dance clubs will get going again preparing for our diversity event 'STAGS in Colours' in July.
Information about club days and times will be made available as soon as they are arranged and any new members are welcome to join.
Well done to all students who took part in Synergy 2019 - you were amazing!
Ruth Wheatley, Teacher in charge of Dance