Year 10 REP Trip to St Saviour's Church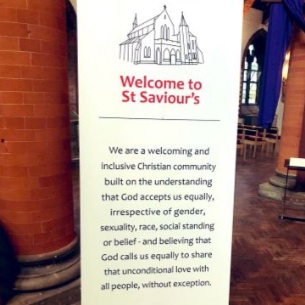 The Year 10 GCSE REP students visited St Saviour's Church, St Albans on Thursday 14th March to explore the ideas behind Christian worship. The pupils were hosted by the Vicar, Fr Richard Watson, who took the pupils on a tour around the church exploring the practices of Holy Communion and Baptism. There was great excitement over the smoke and holy smells from the incense Father Richard burnt during the visit!
This trip was of great importance for the GCSE unit into the nature of Christian worship. Visits to other religious places of worship are being arranged for the students to further enhance their studies.
Miss Brock and Mr Seabrook