High School Musical - Hits the Stage!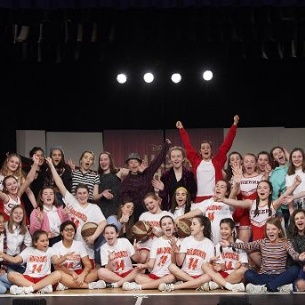 Today we were delighted to welcome Beech Hyde Primary School to watch our final dress rehearsal for High School Musical - On Stage! The performance was amazing, every one of our young actors put their heart and soul into their performance. The next few nights promise to be more of the same.
Tickets still available for performances this week on Tuesday, Wednesday and Thursday via School Gateway.