Year 10 Teyah Goldie Represents England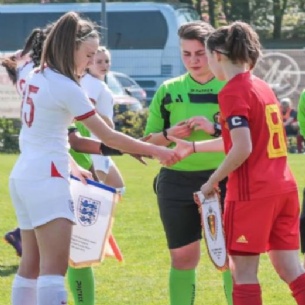 Please enter an introduction for your news story here.
Congratulations to Teyah Goldie 10S, who was recently selected to play for the England Women's U15 squad. Teyah works incredibly hard and trains most days with other young talented footballers.
Teyah has been dreaming about getting her first England shirt for a long time and was thrilled to be selected to go to the tournament in Belgium between the 14th -18th April.
The management and coaching team were so impressed with Teyah that she was given the honour to captain her team in one of their matches - what a fantastic achievement! Well done Teyah!
Mrs K Warner, PE Teacher