Accelerated Reader Aimee Smith is a Word Multimillionaire!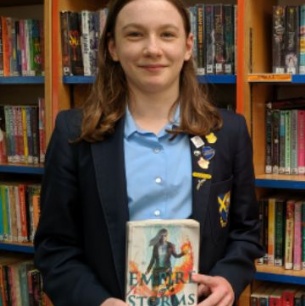 Congratulations to Aimee Smith in 7B who has achieved 6 million words in our Accelerated Reader
Millionaire Club! Well done, Aimee!
Accelerated Reader promotes independent reading and gives students a reading level and range of books to read for their ability. Through reading and quizzing, students achieve their Accelerated
Reader targets and increase their total word count. Becoming an Accelerated Reader Word Millionaire is a super achievement and something that Aimee, and fellow Club members, should be extremely proud of.
Ms Darbyshire, LRC Coordinator