Winners at the Herts Ad Community Awards!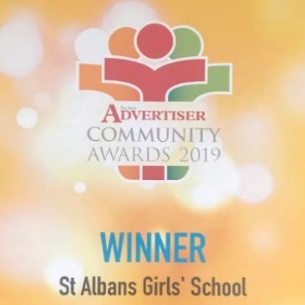 We are delighted to announce that we won two awards at the Herts Advertiser Community Awards on Tuesday evening:
· Charity Champions - this is for the work the whole school community does to support good causes each year
· Great and Green - won by the STAGS Eco Council for all their amazing work around the school, as well as raising awareness about so many global issues
Also, congratulations to the Rotary Interact Club, who were finalists in the Charity Champions category in addition to the school as a whole.
Thank you to Mrs H Rock and Mrs A Nottage for the hours they put in supporting/leading the Rotary Club and Eco Council, and to all staff, pupils and parents for their continued support for charity events.
Miss E McHugh, Assistant Headteacher