Football News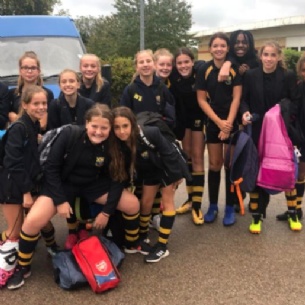 The STAGS Under 13 team, were victorious in their Herts County Cup fixture away against Sir John Henry Newman School in Stevenage. In very wet conditions, the entire team produced an extremely solid performance to win 5-0. The goal scorers were Daisy Feinson from 8J with 2, India Thomas from 7A with 2 and Poppy Fisher from 8A with 1.
Teagan Scarlett 7S, Katy Manson 8S and Emily Martin 8J were exceptional in midfield and defence, along with the rest of the squad. This was a very positive result, as they now move forward to face Queens School from Watford in the next round in October.
Football club continues for all students on Thursday lunchtimes on the field. All are welcome!
Mr Seabrook, REP Teacher