J Club celebrate Rosh Hashanah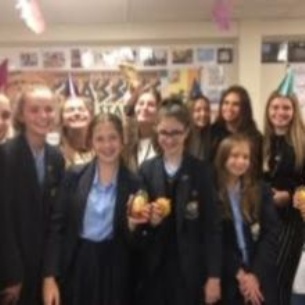 Last week, J Club celebrated Rosh Hashanah (The Jewish New Year) at STAGS. A chance for all years in the school community, to get together and share their stories of how they celebrate this festival or to teach others of why it is meaningful to them.
As well as enjoying cakes and biscuits, we took part in the tradition of dipping apple in honey to symbolise a sweet New Year. In addition, students were able to try blowing the 'shofar' (ram's horn), one of the most powerful sounds in Judaism. Even hearing the shofar on Rosh Hashanah, is meant to be a mitzvah (good deed) and some interpret this to signal a direct connection with God. Just as the Jewish people at the start of their New Year reflect on their year just gone, so too can each student at the start of the academic year ahead.
We wish everyone a 'Shana Tova' - a sweet, healthy and happy year ahead!
Mrs N Roston, Year 11 Director of Learning