Anti-Bullying Week at STAGS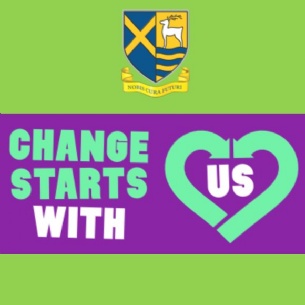 This week STAGS has participated in Anti-Bullying week. Anti-Bullying Ambassadors have led form time workshops which support students in knowing what to do if they feel that they are being bullied and the workshop ended with all students and staff completing a pledge on a heart which has been used to create a whole school Anti- Bullying bunting in the canopies, see picture below.
Students also participated in Odd Sock Day to raise awareness of Anti-Bullying Week.
Anti-Bullying Ambassadors have launched a new email address, anti-bullying@stags.herts.sch.uk which is overseen by a member of the Senior Leadership Team, that students can email to raise any concerns relating to incidents of bullying. This email is also visible on the new Anti-Bullying display in our main foyer.

In the Spring Term, Anti-Bullying Ambassadors will be undertaking other work across the school to ensure that STAGS remains an Anti-Bullying school.
Mrs V Blackburn, Assistant Head