The Guggenheim Mystery Project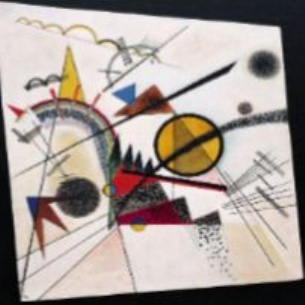 Last term 8J and 8B read The Guggenheim Mystery in English class. We were set a project to create a painting in the style of Kandinsky (a famous artist), create a newspaper article about the release of it, and create a placard to explain why we did it. Here are a few examples of the many amazing pieces:
In the book, The painting (to the right) was stolen from the Guggenheim Museum. We followed the story in class and took ideas from it to inspire our work. We had created rough sketches of our newspaper and placard which helped us later in our homework.
The Kandinsky: https://www.guggenheim.org/artwork/artist/vasily-kandinsky
Louisa West 8J, Poppy Welton 8J and Aimee Smith 8B