STAGS Students serve the community at annual Senior Citizens Tea Party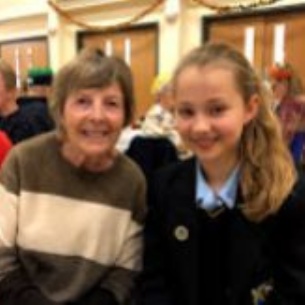 The annual Senior Citizens Tea Party was a lovely end to the year for all involved. Numerous year 12 students helped the Head student team with everything from setting up the main hall to serving tea and cakes, as well as chatting to the Senior Citizens that attended.
Key Stage 3 students did a fantastic job at baking cakes for a competition where all cakes were served, except for the winning three, which were sold as a way to raise money for the charity Age Concern. Key Stage 4's gift donations were very well appreciated by all of the people that came to the party. Alongside this, there were performances from across the years, really showcasing the wide range of talents within the school. The Tea Party was a real highlight to the last week of Autumn Term and I look forward to welcoming guests at the 2020 Christmas Party.

By Poppy Houlihan 12.2