Allotment Makeover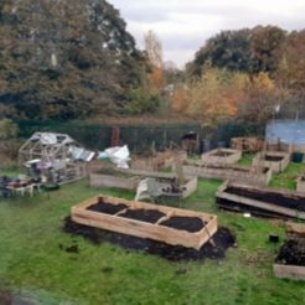 STAGS Green Fingers get busy....
After what has been a very wet winter the STAGS allotment has recently undergone a major transformation, ready for spring planting.
In order to further promote student wellbeing, funding was allocated to build 5 brand new raised beds and a beautiful 10ft Greenhouse, complete with rainwater harvesting.
STAGS Green Fingers is the lunchtime club where all students can come and learn about how things grow and take home the fruits (and veg!) of their labour. We are now very eager to start sowing our springs seeds and will have seedlings and produce for sale later in the term. (Further details to follow.)
We are also growing organic food for the STAGS Guinea Pigs, who in return will kindly donate their bedding and waste to be turned into organic compost in about a year's time!
If you would like to be more involved, STAGS Green Fingers runs every Wednesday and Friday lunchtime from 1.15pm – 1.45pm and is led by Mrs Hewit and Mr Federici.
Mr M Federici, Geography Teacher