Geographical Grand Designs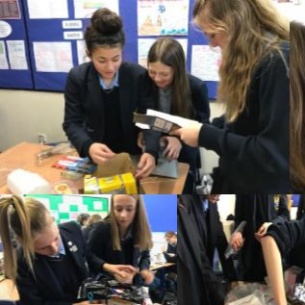 Year 8s got creative this week to design the perfect Favela House as part of their Brilliant Brazil topic in Geography. Their aim was to build a house out of recycled materials that could house their Jelly Baby family, and withstand a series of hazard challenges, including tropical storms, strong winds and earthquakes.
Construction tools such as scissors and sellotape were rationed, to reflect the challenges faced by people who have to build their own houses when arriving in major cities such as Rio de Janeiro from rural areas of Brazil. At the end of the activity students got to judge their efforts and most importantly devour the Jelly Baby dwellers!
Mr Federici , Geography