Students Compete in the Youth Parliamentary Debate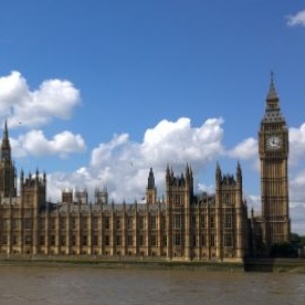 An exciting opportunity arose for four students to compete in the Youth Parliamentary Debate at the Houses of Parliament, where fascinating topics were debated across a variety of schools, as well as a tour of the House of Commons & House of Lords by Bim Alofami (the MP for Hitchin & Harpenden). Below are accounts of the trip from the four students.
Miss Taylor, Assistant DOL at Post-16 & Lead Practitioner for Politics
Last Friday, four students from Year 10 and 12 visited Parliament for a formal debate against other local schools. The Junior team (Year 10) won and achieved a place in the semi finals for the most convincing argument, decided by local MPs as judges. We then went on a tour around the House of Commons, as well as the House of Lords to gather a full experience of the building. Overall, it was a great experience that not only aided our public speaking and communication skills, but would be a unique addition to a personal statement.
Naomi Herodotu, 12. 1
Travelling to the House of Commons for the Youth Parliamentary Debate was such an eye opening and exciting opportunity for us. We were asked to prepare for a debate ahead of time and while it was nerve wracking and a new experience we tried our best and had the best fun doing it. After this, we had an in depth tour of the House of Commons and the House of Lords and it was surreal standing in the same room we see on TV. The artistic architecture and design of each corner of the room was just beautiful and we learnt more about the parliamentary process at the same time. We appreciate being chosen and would definitely do it again.
Naomi Nabatanzi, 12.4
On Friday, Sabrina and I went to the Houses of Parliament and debated on the topic of: 'This house believes we should study the arts more than the sciences'. We were on the opposing team and had to debate with another school in front of judges; we managed to get through to the semi-final which was amazing! The most tense part was definitely when the other team could interrupt us and ask questions, as we had to think on our feet. We then got shown around and I learned so much about the history behind the Houses of Parliament and I loved seeing the ornate rooms. Overall, it was a fantastic day!
Molly Lewis 10C
This competition gave me the opportunity to develop valuable skills such as being able to speak clearly, concisely and effectively whilst thinking on the spot, as well as learning new information and skills from the other schools that took part. Seeing and learning about the House of Commons and House of Lords also gave us a better understanding of parliamentary procedure. Overall, it was an unforgettable experience.
Sabrina Choudhury 10C