Poppy fundraises for mum's cancer fund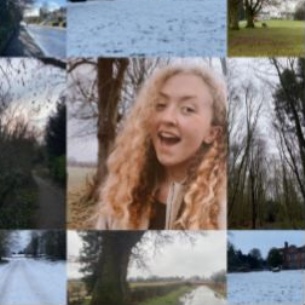 Poppy raises funds for glioblastoma, brain cancer.
My name is Poppy and I am currently studying REP, Drama and English Literature in Year 13. In May 2019, during my GCSE exams, my Mum was diagnosed with a grade 4 glioblastoma, a rare type of incurable brain cancer. During my Mum's treatment, I was chosen to be one of the three Deputy Head Students on last year's Student Leadership Team. This opportunity alongside the exceptional support of STAGS, has taught me that we need to be the change we want to see. My Mum has been an extremely inspirational figure to me, through her campaigning and fundraising, always striving to support those in need. I hope that with your help, a real difference can be made.

In April 2020, my Mum, Lori set up the UCL Dr Lori Houlihan Glioblastoma Fund, alongside a wonderful team, raising money to go directly towards research into glioblastoma. Since the fund began, enough money has been raised to fund a lab researcher for 18 months. However, there is still much more work that needs to be done.

Over the next month, I plan to walk 10km a day in order to raise funds for this extremely important cause. All donations go directly to research for new trials and treatments with the ultimate aim of finding a cure. After an amazing start of raising over £2,000 within a matter of days, I hope that you will be able to donate, if and what you can, to my fundraiser so that a real difference can be made. Thank you!

https://www.justgiving.com/fundraising/poppysfundraiserforlori