British Astrophysics and Astronomy Olympiad Results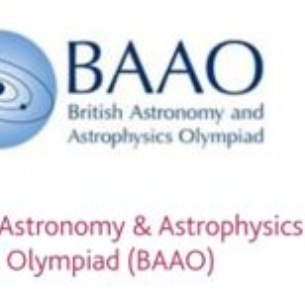 Record numbers of STAGS students take part in the Science Olympiad
A record number of St Albans Girls' School students attempted the 2020/21 National British Astronomy and Astrophysics Olympiad Year 10 Challenge. Up against the best physicists from the most prestigious state and private schools in the country, our students showed that they could more than hold their own.
Congratulations to the following students who have won:
Gold Award
Maisha H
Silver Award
Abbi T, Sophie P, Elektra K, Mariella P, Olivia H, Edda S, Chloe A, Maisie S, Esme C, Annabel H, Milaya P, Emily P, Amber W, Freddie B, Aya G, Amna M, Jessica E, Faizah C, Cailynna P, Nancy C, Camille E, Ellie H, Alice M.

Bronze Award
Maisie W, Alice H, Nixie K, Felicity W, Niamh M, Grace S, Stella, G, Lois H, Emily H, Eleanor H, Hannah K, Emma D, Kristina B, freya H, Mariam A, Samantha F, Amy L, Miranda W, Chlow W, Manal E, Darlia T, Ruby Z, Meggie S, Dorothy F, Isabella D, Arianwen M, Erin M, Elizabeth N, Amelia W, Jess H, Pippa J, Lottie L, Izzy M, Emily S, Emma L, Devarssa P, Isabel R, Zara S, Rosie B, Maya S, Caitlin S, Amelia C, Alexandra R, Pippa W, Louisa R, Safiaya S, Zainab B, Thisbe D, Amy B, Vanessa T, Keira F, Klaudia H, Greta L, Sophie S, Sophie W, Francesca A, Ruby K, Georgia M, Lana A, Tate C, Bella V, Lauren B, Heather H, Eloise R, Ciara C, Amandine G, Maddy, Gracie C, Summer M, Specey M, Shannon T, Zahra J, Ella J, Lydia M, Daisy T, Keziah I, Milena Z, Zoe D.
Commendation Award – Suraiya M, Penelope D, Siena G, Sophia H, Eva H, Lola S.
This is a great achievement and demonstrates their commitment at school, as well as their broader knowledge of physics beyond the GCSE curriculum.
Mr Zarrouq
Physics Curriculum Leader