Year 12 students create the feast from 'The Merchant's Tale'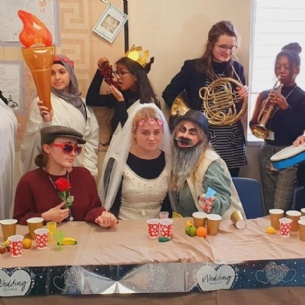 Year 12 students created an elaborate tableau representing the very extravagant feast in Chaucer's 'The Merchant's Tale'.
The students are acting out the complete joy of the groom January, and the passiveness of the bride May. Guests include the gods Venus, Bacchus and Hymen.