Year 10 Netball Match Against Sir John Lawes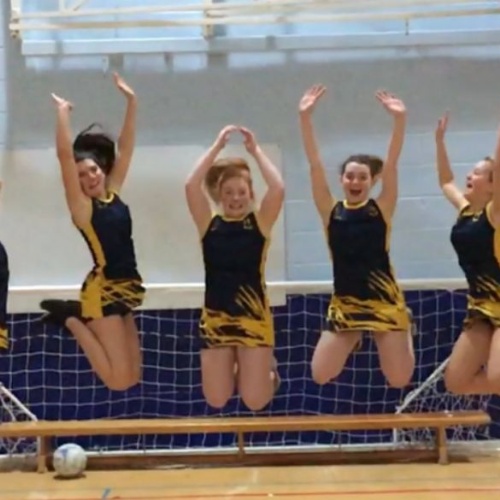 Thursday 25th January, saw the first fixture of 2018, for the Year 10 Netball Team. Naturally, it took time for the team to settle and the first quar-ter was slow from both sides with the score read-ing 1-0 to Sir John Lawes, by the end of the quarter. Momentum picked up for both sides and the competition was clear as the score came to an end for the second quarter and was 7-7. At half time, changes were made to attempt to take the lead and move Grace Moule to Goal Attack, providing the team with a different approach to movement in the circle, which evidently paid off. Maddy Stanley demonstrated her excellent ability to transfer the ball from defence to attack which ultimately saw Maddy awarded the Player of the Match from the opposition. The end of the third quarter had seen closely contested play resulting in a two goal lead for STAGS with the scoreline at 9-7.
The final quarter, saw further changes with Catherine Buck moving to Goal Shooter to enable Anna Lofts to support the centre court in their aim to extend the lead. Gina Bentley, Lottie Peterkin and Laura Gifford had their work cut out in defence but they were not to be defeated, taking many an interception and calmly bringing it down the court to the shooters. The final score was 13-10 to STAGS and for showing her versatility and calculated play in numerous positions, Catherine Buck was awarded Player of the match by Miss Rose.
All players performed well and are looking forward to returning to training.
Miss Rose, Director of Learning for Year 8