Ducklings born at STAGS!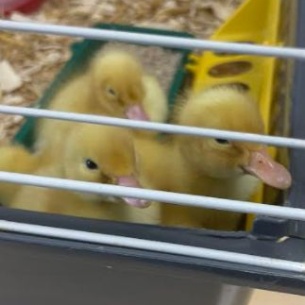 Ducklings have been keeping students entertained this week.
As part of Science Week, we have had some feathery visitors to the Science Department. A clutch of eggs along with two incubators were delivered to STAGS on Monday 7th March and over the next few days the ducklings slowly began to hatch. Students have enjoyed watching the ducklings (both in person and via a dedicated live stream!) in their first few days of life and they will now be returned to their owners and re-homed to small holdings across East Anglia. Many thanks to the PTA for hosting our special guests!