STAGS Year 12 Students Visit London—Politics and Economics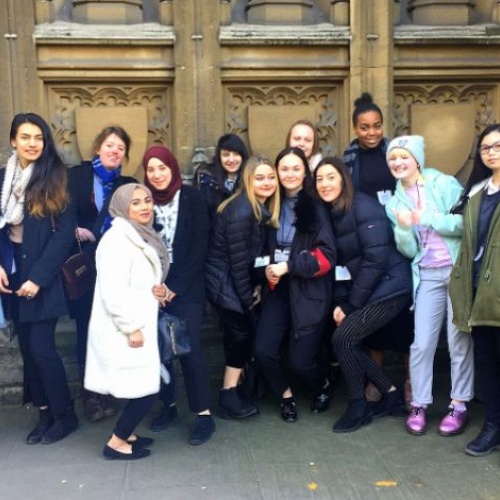 On Tuesday 6th February, Year 12 politics and economics students visited the Houses of Parliament. Student Izzy Bilsborough gives us her account of the day:
First we visited the Houses of Parliament, where we were guided through the House of Commons and the House of Lords, learning the history of the UK's democracy. This was particularly pertinent, given we were attending Parliament on the centenary anniversary of women being given the right to vote.
The House of Commons was particularly interesting for many politics students as we were stood in the spot that Theresa May and her government deliver policy. Then we had an opportunity to meet a Scottish Liberal Democrat MP (Christine Jardine, Edinburgh West) organised by the St Albans candidate, Daisy Cooper. This gave us a chance to ask a real representative about her job and her positions on certain issues.
Later, we arrived at the UK Supreme Court and briefly observed a court case taking place. Our tour guide taught us the purpose of the Supreme Court and highlighted some real life examples, to help us understand the importance of the cases that come to court.
On behalf of all the students, I would like to thank Mrs Tolley for organising the whole trip, overall, it was a great experience. We learnt a great deal about the life of politicians and how law is enforced in the UK.
Izzy Bilsborough
Year 12.3