STAGS Students Attend the Annual WE Day Concert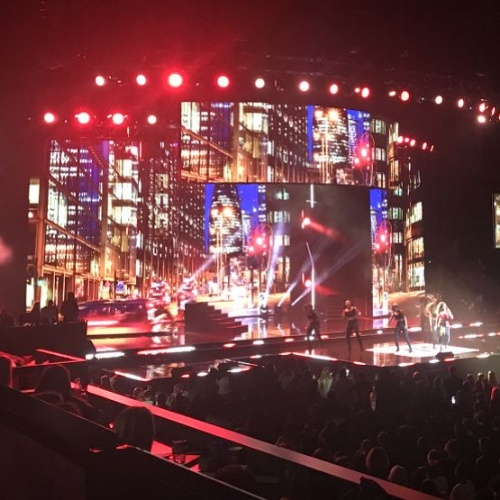 On Wednesday 7th March, 31 students attended the annual WE Day concert at Wembley Arena. WE Day supports students when stepping up and making a difference in their local community and world at large, whether that's volunteering, fundraising or raising awareness for causes that matter. At STAGS, students in Year 10 have been working as part of a 'We Group' to plan events and raise awareness of current issues. Alongside Year 10, Key Stage 3 students have been actively involved in charity events across the school including the most recent 'First Give' to support a chosen charity of their choice. These students were rewarded for their fantastic work with free tickets to attended WE Day.
Holly Branson (the Co-chair of WE Day) presented alongside a huge range of guest speakers. Students heard an array of inspirational stories alongside a number of music performances with the most popular of the day be-ing YouTube sensation 'HRVY' and Alexandra Burke. Together, they offer young people the tools and the inspi-ration to take social action, empower others and transform lives.
Orla Foley (8H) commented "it was a really great experience and we learnt so much from the speeches; I feel inspired to get involved in more charity events across the school."
Well done to all involved!
Mrs V Blackburn
Head of KS3