British Science Week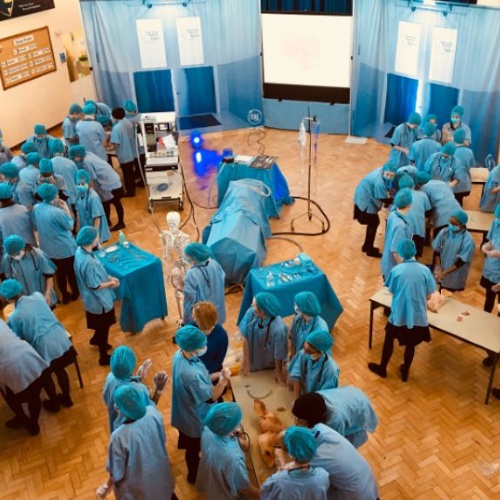 On Monday 19th March, 60 Year 10 students took part in Operating Theatre Live. It was a very unique and educational experience that we would love to do again. We completed tasks such as: dissecting a pig's eyeball and brain, inflating a set of lungs, dissecting a heart and observing the organs of the digestive system. It was a privilege to use the resources provided because they are very rare for secondary school students to access.
Thank you to Miss Fotheringham for organising this amazing experience!
Hannah Rider, 10J and Chloe Prince, 10F