Young STAGS Musicians perform at St Albans Cathedral This Saturday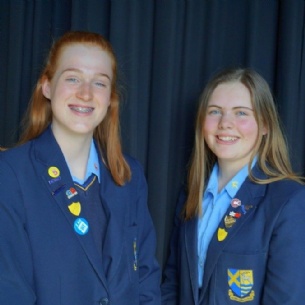 Year 10 student Alice Drury, will be one of the supremely talented young musicians who will be performing at a free concert at the St Albans Abbey this Saturday 28th April at 1pm.
In February of this year St Albans Cathedral hosted the seventh St Albans Young Musicians Competition Finalsm giving over 50 local students the opportunity to perform in the incredible setting of the Cathedral's nave. This event was supported by the St Albans Cathedral Music Trust. Among the competitors at the finals was STAGS Year 10 student Rosanna Milner who came first in the singing category and Alice Drury who was also a runner up in the strings category with her rendition of 'Un Poco Triste' by Suk .
The aim of the competition is to provide a unique platform for young musicians and extend the musical outreach of the Cathedral as well as to bring the work of the Music Trust to a wider audience.
St Albans Cathedral are very proud to be hosting this FREE concert for the talented winners and runners up from the St Albans Young Musicians Competition 2018. STAGS welcome your support. No booking is required and everyone is welcome to attend.
Address: Sumpter Yard, St Albans, AL1 1BY / Tel: 01727 890231