Year 8 Pupil Visits Windsor Castle for Royal Wedding Experience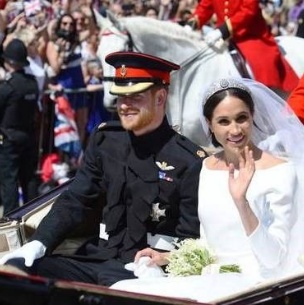 On Saturday 19th May, Year 8 student Caitlin Wheeler visited Windsor with her mother to see the royal couple on their wedding day. Here is her account:

Waking up at 4am was easier than I expected because I was so excited. I got dressed into my red, white and blue outfit and the train journey began. There were crowds and queues everywhere when we got to Windsor and lots of sniffer dogs who were very interested in our picnic bag!

At 7am, we found the perfect picnic spot and sat next to a lady who had come all the way from Germany. We waited until 12.20pm and I saw Meghan Markle whizz by with security at her tail. I only got a glimpse of her in her pretty dress but that felt very special. Later, at 1.30pm we got a great view of the royal couple who had just got married. It was wonderful to see Meghan appear with Prince Harry at her side. Everyone around me was really happy and I know I will member the experience for the rest of my life.

Caitlin Wheeler
Year 8C