Year 9 Top Swimmer Takes Bronze & Qualifies forEnglish National Summer Meet 2018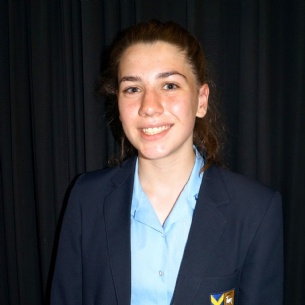 Athletic Year 9 swimmer, Ellie Holliss performed incredibly well at the East Regional long course championships 2018, held in Luton over the recent bank holiday weekend. She won a Bronze in the 50m freestyle and has now also qualified to take part in the 50m and 100m freestyle events at this year's England National Summer meet 2018, which will be held in Sheffield on 31st July. The Summer Meet forms part of a swimming competition structure in Great Britain whereby the top ranked swimmers in each event are invited to compete at the British Swimming Summer Championships. The National Summer Meet (50m) 2018, is Swim England's biggest domestic swimming event of the year. It takes place at Ponds Forge, Sheffield from 31 July to 4 August 2018. http://www.swimming.org/calendar/all/swim-england-national-summer-meet-2018/

Ellie has been member of CoSta - City of St Albans Swimming Club, http://www.costaasc.org/ since she was six years old and attends a minimum of six training sessions a week with two of them being 6am pool starts, so leaving home at 5:30am.The club trains at St Albans School, Westminster Lodge & St Albans High School for Girls.

Stags community wish Ellie every success at the English National Summer Meet In July and in continuing her swimming career. We look forward to hearing encouraging results in the near future

For more information: Click here to view the latest English rankings :A full list of qualified swimmers will be published on 8 June 2018.