"The Great Get Together" Cake Sale in Memory of Jo Cox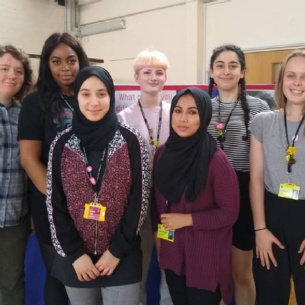 This weekend will mark the two year anniversary of Jo Cox MP who was murdered and STAGS students wanted to celebrate her life by taking part in "The Great Get Together" organised by the Jo Cox Foundation. The Year 12 politics students organised a cake sale and tutor time activities to promote Jo's belief that "We have more in common than that which divides us." The idea being that divisive politics should be rejected and communities should be brought together and should celebrate what unites us.

The students were particularly touched by the MP's story when visiting Parliament earlier this year and learning about the memorial plaque designed by her children in her memory that is placed in the House of Commons. The politics class felt passionately that Jo's message of celebrating diversity is one that they should continue to promote in the STAGS community.

The cake sale was a huge success and finance are busy counting the money raised so that a cheque can be given to the Jo Cox Foundation which supports issues she cared about so deeply; from the plight of innocent civilians in Syria to the despair caused by loneliness and social isolation in the UK.
Thank you to all who supported the event.

Mrs Joanna Tolley, Government and Politics