Charity Calendar
St Albans Girls' School annually aims to donate £25,000 per year to a variety of local, national and international causes.
Alongside whole school participation in national events each House also can fundraise for their House Charity throughout the year.
Please see below for details of the charity calendar and forms required to apply to run a charity event at St Albans Girls' School.
Charity Calendar 2022-2023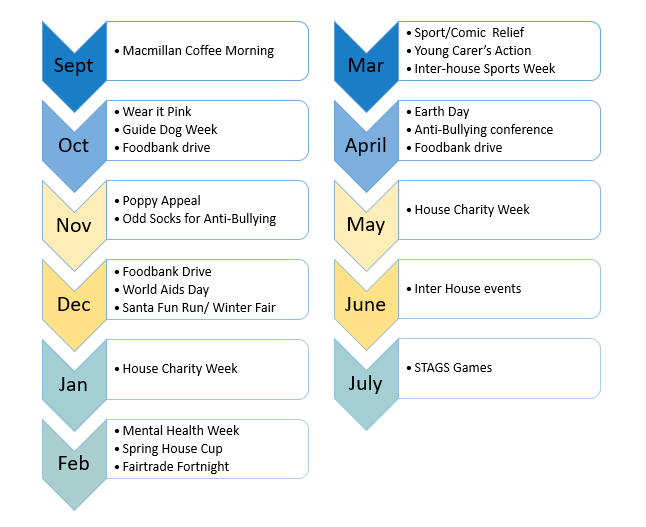 For further information about the school's charitable fundraising work please contact Mrs J Flint, Assistant Head Teacher.