EduLink One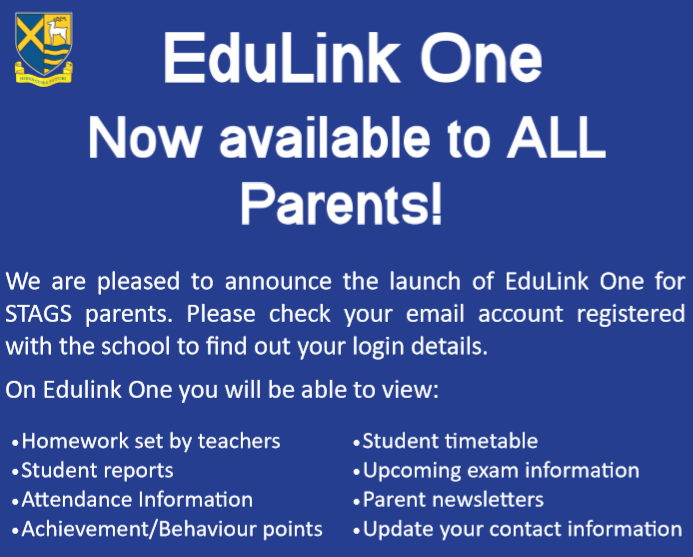 STAGS uses a portal called EduLink One that provides an integrated school information platform which draws together all your child's information and the varying facilities you need to use as a parent.
How do I get a log-in for EduLink? - Parents will receive their username via email from the school. Please ensure your email address is up-to-date with the school office.
If you have not received an email or would like to access Edulink One, please contact us at edulink@stags.herts.sch.uk
A child's personal data merits particular protection under the new data protection law which came into effect in May 2018. Parents with Parental Responsibility will be provided with a log-in for EduLink as the software provides access and editing functionality to a child's personal data. If the school has not been able to verify Parental Responsibility for a parent, evidence will need to be provided.