Enrichment at STAGS Sixth Form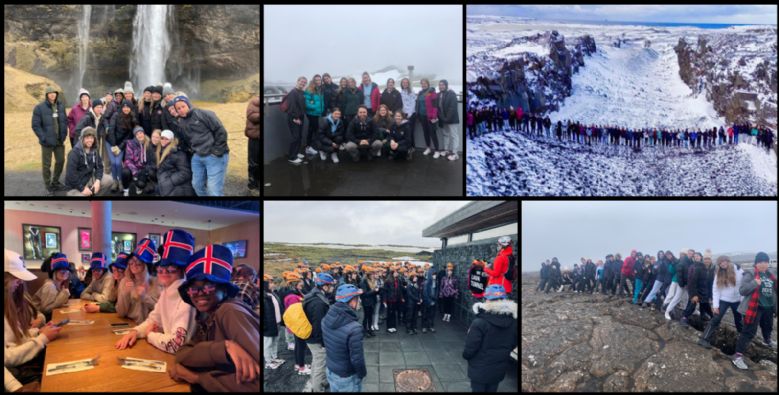 In April, GCSE and A Level Geographers visited the land of fire and ice, Iceland. This trip involved visits to multiple lagoons, including the Blue Lagoon, as well as visiting a waterfall that you could walk behind.
"I have enjoyed everything so far, the Iceland trip in particular was fantastic. I liked that it covered a variety of topics from both Year 12 and Year 13. This year my highlight was Super Powers as I felt like everything was coming together in Human Geography - I have always had a preference for Physical Geography, so this was nice. I am excited to do Geography at university next year!"
Year 13 Student
Extra and super-curricular opportunities develop a variety of skills and qualities which will benefit students whether they are applying for university or entering the world of employment. Students' choices of activities will build a strong individual profile which will set them apart in this competitive environment.
Super-curricular activities help students explore what they would like to study and very importantly can develop a new lifelong interest. We provide a wide range of opportunities, which are continually evolving to meet the needs of each year group. Opportunities range from the very academic e.g. the EPQ to the vocational e.g. Engineering Education Scheme and Arts Award. There are also options to learn new skills e.g. Musical Futures, Cookery and Debating.
All Year 12 students select two super-curricular options, unless they are studying Further Maths, when they will select one option.