Black History Month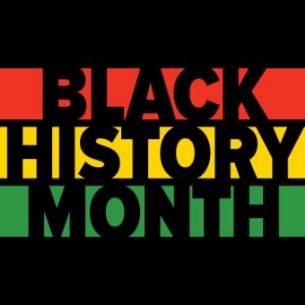 For this year's Black History Month, I wanted to put together a program that embodied our school values and was accessible to all members of our community. This year, we will be celebrating the amazing lives of several black men and women from around the world. I hope you will enjoy learning about their incredible lives and achievements. The focus of Black History Month 2018 will be on the life and work of the Nobel Prize laureate Professor Wangari Maathai. Wangari started the Greenbelt Movement and, through empowering women, is responsible for planting over 10 million trees across Kenya and credited by the Nobel Committee for being a pioneer of environmentalism.
To celebrate Wangari's legacy, STAGS has teamed up with Earthworks, a local charity that provides horticultural training to people with physical and learning disabilities within St Albans. We are therefore running a collection for gardening essentials to support their work in the local community.
Below I have provided you with all of the information you need to become immersed in the stories of our black historical figures and how to donate to our Earthworks collection.
Lastly, I would like to thank all members of the STAGS community for your support with last year's Black History Month collection. Your generosity meant that we made a marked difference to the homeless girls that make use of the Marsha Phoenix Memorial Trust.
Wangari Maathai's Biography (The Green Belt Movement)
Wangari Maathai's Obituary (The Guardian)
"I will be a hummingbird" (YouTube): In this video, the Nobel laureate tells the tale of the hummingbird and the fire - an inspiring tale of doing the best you can even when the odds are stacked against you.
The written works of James Baldwin made him an important spokesman of the Civil Rights and the LGBTQ + Movements in 1960s America. "Go Tell It on the Mountain" is widely-considered one of the greatest pieces of American literature and his essays and speeches on discrimination are sadly still very relevant and poignant today.
James Baldwin - Writer | Mini Bio (Biography, YouTube)
"Is the American Dream at the Expense of the American Negro?" (YouTube): James Baldwin's 1965 speech at Cambridge University.
Shaquem Griffin's Motivation to Be the Greatest (YouTube, NFL Network): The inspirational story of how a young Shaquem Griffin was born with a rare genetic condition and, despite the loss of his left hand, never gave up on his dream of becoming a professional American football player.
The Women Who Saved the NHS (YouTube): The harrowing story of how the Windrush Generation propped up the NHS in her hour of need.
Our Earthworks charity collection will take place during the week of 8th October and we are kindly seeking donations of gardening and craft basics. Here are some suggested items you could donate: plastic wipe clean aprons, packets of seeds, gardening gloves, paints and art materials, plastic table cloths, watering cans, garden centre vouchers, tea bags and coffee. If you would like to donate gardening tools like hand forks, please donate them directly to Earthworks in order to avoid an injuries to students carrying them into school. If you would like to make a cash donation to the charity, there is a link on their website.
Thank you in advance.
Mr. Barrett, Science Teacher and Enrichment Leader