Acclaimed Young Adult Writer, Susin Nielsen, visits STAGS​​​​​​​​​​​​​​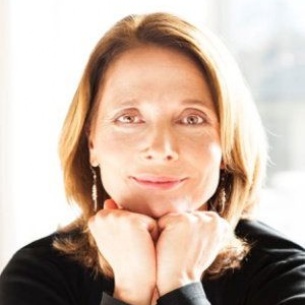 On Friday 12th October, author Susin Nielsen visited STAGS to talk to Year 8 students about her brand new book 'No Fixed Address'. It tells the story of Felix Knutsson, who is nearly thirteen, lives with his mother and pet gerbil Horatio, and is brilliant at memorising facts and trivia. Felix and his mum Astrid have a secret: they are living in a van. Astrid promises it's only for a while until she finds a new job, and begs Felix not to breathe a word about it, but when Felix starts at a new school he finds it increasingly difficult to hide his situation from his new friends. Felix has a plan though, to turn his and Astrid's lives around: he's going to go on his favourite game show 'Who, What, Where, When' and win the cash prize. All he needs is a little luck and a lot of brain power. . .
Susin not only talked about her new book, but also gave the students an insight into what it's like to work in television (she has written for popular Canadian teen drama 'Degrassi Junior High'). The girls were really interested to hear about Susin's experiences and were given the opportunity to ask questions and to also meet Susin and have a book signed. Susin also awarded a prize to the student who could correctly name the hero of her book, 'Word Nerd'. Year 8 student Lottie Lynch was the triumphant winner and won herself a signed copy of the book.
Susin said that she really enjoyed her visit to STAGS and commented on how impressed she was with the quality of questions she was asked. We hope to welcome her back at some point in the future.
Ms Darbyshire, Library Resource Centre