Senior Netball News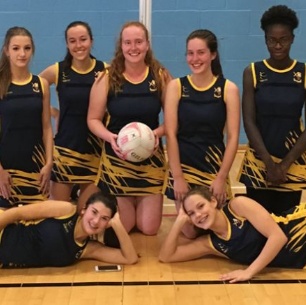 On Thursday 19th October, our Senior Netball Team welcomed St George's to STAGS for their league match. STAGS were strong from the start, showing their domination through the court resulting a lead of 6-1 at the end of the first quarter. Superb defence from Emma O'Callaghan and Elizabeth Ovia restricted St George's score line to 3 and impeccable movement from Maddy Stanley as she outwitted her opponent numerous times, enabled the STAGS shooters to extend their lead to 13-3 at the end of the second quarter.
Determined to secure their first win of the season, STAGS continued with the same formation in the third quarter, but with more focus on improving areas of play. Without doubt, the on-court relationship between Gemma Hanson and Emily Davies bloomed and the confidence of the whole team was high. Multiple interceptions from Ellie Crick and long shots from Ellie Slaughter meant the game was a pleasure to watch as the team flourished together, building on their understanding of how to play together.
STAGS made some changes going into the final quarter with a strong lead and although this was a challenge to settle again, no doubt the team worked hard to secure their win.
The final score was 25-11 to STAGS and St George's voted Emma O'Callaghan Player of Match. Ellie Slaughter was awarded Coach's Player of the Match for her outstanding shooting and team work.
Miss Rose, Teacher of PE and Director of Learning for Year 8