Bestselling Author, Holly Smale, Visits STAGS!​​​​​​​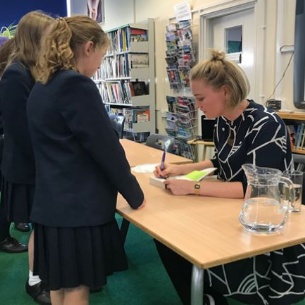 On Thursday 25th October, STAGS was thrilled to welcome the author of the bestselling 'Geek Girl' series, Holly Smale.
Years 7 and 8 gathered in the Hall to hear her talk about her passion for writing, how she got started as an author, and about her new upcoming series, 'The Valentines'. She was inundated by questions from students eager to hear about what inspires her writing, her favourite books (she listed 'Where the Wild Things Are', 'Anne of Green Gables' and 'Life After Life') and her life as a professional model. We were also delighted to welcome five students from Heathlands School - keen fans of Holly who were able to meet her personally before the talk.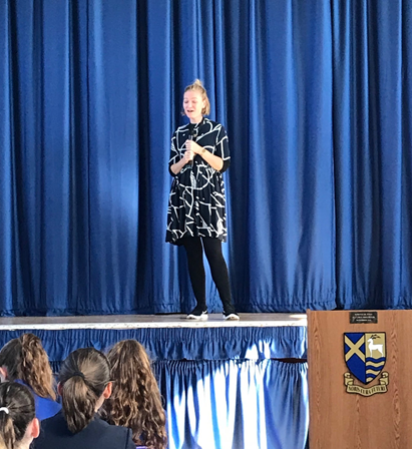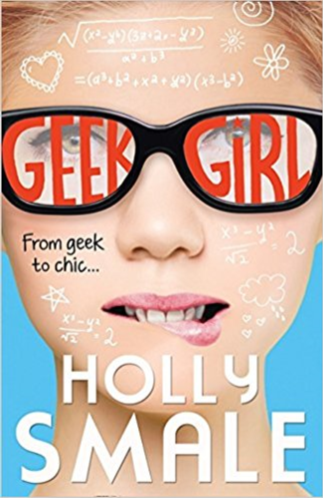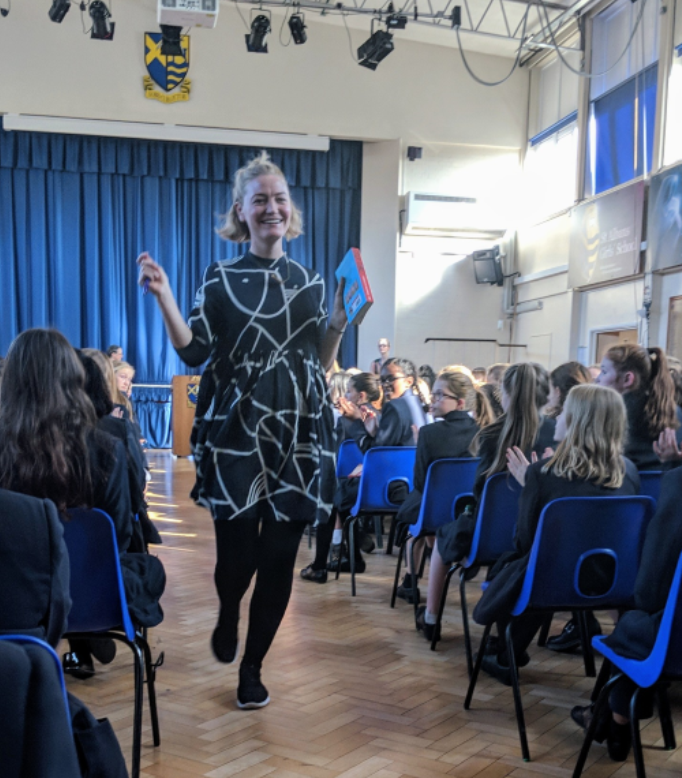 After she had finished answering questions, Holly moved to the Library to sign copies of her books. Over a hundred students queued to meet her with many students bringing in their own copies from home to have signed. She was happy to chat to students and sign autographs and as she left told staff how impressed she was with the students and the school.
We hope to be able to invite Holly back soon, and wish her good luck for her new book, 'The Valentines: Happy Girl Lucky', which will be published on 7th February 2019.
Ms Darbyshire, Library Resource Centre