St Albans Women's Hockey Team​​​​​​​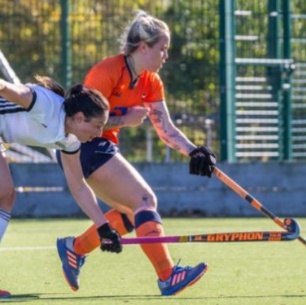 As a PE department, it is our vision that every pupil find a sport or activity that they enjoy during their time at STAGS that they will continue to do outside of school. Sport is not only good for health, but also teamwork and bringing together people from all backgrounds.
It has been great to hear from a parent who captains the St Albans Women's Hockey Club that six of our students are not only playing for their own age group but have also made it into the ladies team. The students are from a variety of years and work well together to produce some excellent results: Becci Phillips (10H), Lucy Clarke (10B), Madelijn Gould (9H), Izzy Ludford (12.3), Georgia Hines (11F) and Jessica Hines (9F). They are all talented hockey players, ambitious, motivated, willing to learn and are showing great team spirit and sportsmanship.
We love hearing about the achievements of our students and like to celebrate their success. Well done girls and good luck for the rest of the season.
Mrs Pennock, Teacher of PE
*hockey photo courtesy of The Herts Advertiser, Chris Hobson Photography