Rotary Interact Club of St Albans Update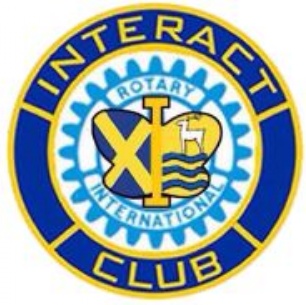 Rotary Interact Club of St Albans at STAGS Annual General Meeting
On Wednesday the 21st October Rotary Interact Club of St Albans held its fourth AGM, celebrating the successes of last year and their plans for next year. After a warm welcome from Mrs Chapman, I had the pleasure of presenting the Diana Award, which some members of the Club were awarded for the fundraising and social action in the form of the End Polio Now campaign.
The parents present were impressed by the fact that the Club had raised in excess of £3,000 over the last 12 months. This year, the Club chose to support the Rotary Shoebox Scheme, the STAGS PTA, international charities - Sightsavers and the Donkey Sanctuary - and local charities - The Peace Hospice, Connected and the Herts MS Therapy Centre.
The fundraising events they organised this year included: disco, Open Evening refreshments, Christmas cards, St Albans Fireworks, Winter Fair, refreshments, Valentine cookies, Easter egg stall, St Albans Charity Cycle Ride, bake sale, cookies for Valentines, Easter eggs, and movie night. They continued their End Polio Now campaign and the Grommit statues that were decorated by a local author (Camilla Chester) and raised £84 for the Club as a result of a silent auction! We continued the Purple for Polio campaign, with purple candyfloss and refreshments on Spring House Cup Day. The new ice pop sales were hugely popular and very successful in an exceptionally blistering summer.
During the AGM, the post holders all spoke of their achievements and reflected back over the last twelve months of being a Rotarian. The new recruits were then inducted and received their certificates and badges.
I would like to thank the Interactors and their families for all the hard work they have put in, and the positive social action they are a part of. We would all like to thank the Rotary Youth mentors - Lavinia Hale and Ken Scott - who give so generously of their own time, mentoring and supporting the students through their many events.
We look forward to another successful 12 months and would welcome any new volunteers at our meeting every Wednesday lunch time in the Innovation Centre - come along, and be part of something great!
Christmas Card Competition for the Rotary Interact Club of St Albans at STAGS
For the third year, the Rotary Interact Club ran a Christmas card design competition. The students amazed us this year with some beautiful designs from Year 7 and 8. Mrs Chapman was impressed with the standard of the drawings, which made it very difficult to choose the winning entries. Congratulations go to Freya Phillips (7H) and Eloise Ruiz Palma (8H) for the beautiful designs. Because the standard of the winning designs was so high, this year the Rotary Interact Club has decided to offer the winning cards for sale to the whole STAGS community! Choose from professionally printed cards, gift tags, mugs, tea towels and bags. The proceeds will go to our chosen local charity - Open Door Homelessness Service, St Albans - so place your order by Wednesday 28th November.
Mrs Hirut Rock, Teacher Liaison to the Rotary Interact Club of St Albans