Rotary Young Chef Competition​​​​​​​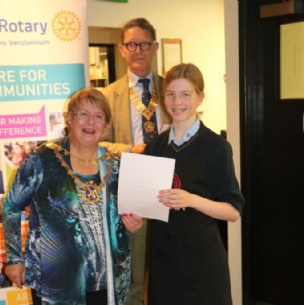 On Wednesday 14th November, following Form Tutor Review Day, I took part in the Rotary Young Chef Competition at Oaklands College.
There were ten entrants from schools all over St Albans from Years 7 to 10. When I got to the competition, I felt so nervous, but as soon as I got cooking, I felt fine. Their equipment was excellent and the level was so high.
I didn't win, but most people do better on their second try, so I'm going to enter again next year!
Olivia Ingham, 9H