STAGS Rugby - Under 13s​​​​​​​​​​​​​​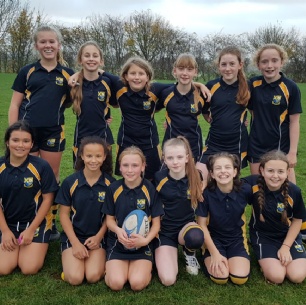 On Thursday 15th of November, the STAGS Under 13s Rugby Team took part in a tournament at Old Albanian RFC. Five schools participated: Sandringham, Abbots Hill, STAGS, Roundwood Park and Samuel Ryder.
Many of our team scored amazing tries and we enjoyed our time at the tournament, finishing second.
We would like to thank Mrs Pennock and Craig for training and supporting us, the referee for making the game fair and the people who organised the tournament.
Emily Hamer, 7B