STAGS Rotary Interact Club Visits TOKKO Interact Club in Luton​​​​​​​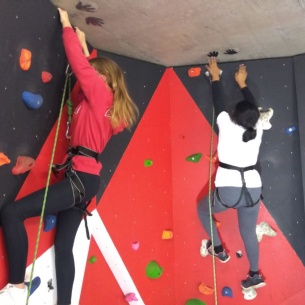 On Wednesday 28th November, the Rotary Interactors, who fundraise for many good causes (raising £3,500 alone last year), were lucky enough to visit the TOKKO Youth Centre in Luton. This was in order to help both groups move forward with our work. The minibus arrived to collect us at 4.00pm from STAGS. From there on, we were escorted out, accompanied by Lavinia Hale, Ken Scott and Andy Calvert (a Rotarian from TOKKO).
Once we arrived at TOKKO, we had a little introduction on what they did as a club and had a tour of the building, consisting of five floors in total. We went to the rooftop where we had an amazing view of a part of Luton (we appreciated the fresh air as it was quite stuffy and hot inside). We then got to see the different floors and the rooms where they do various activities: for example, on one of the floors, they had a games room, an arts and crafts room, a technology room and much more. We were treated like guests of honour and had fizzy drinks, pizza and sweets. The most interesting bit was the rock climbing. Everyone had a go on one of the three levels: easy, medium or hard. Most of us went for the medium, whilst some went for the hard.
At approximately 7.45pm, we had to leave and go back to STAGS. In the future, we hope to meet with TOKKO again soon for a social visit, perhaps for the Rotary Swim-a-Thon on Saturday 9th March 2019. We would like to thank Andy Calvert, Ken Scott and Lavinia Hale for accompanying us and for making this whole trip work out so successfully.
If you would like to join the Rotary Interactors, we meet on Wednesdays at lunchtime in the Innovation Centre.
Anisah Choudhuri, 10S
Emily Proctor, 8A