TV Star Lucy!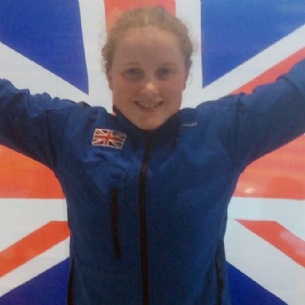 Lucy is one of our shinning stars of Year 11, joining STAGS with the rest of her Year group back in Year 7 from Heathlands school for deaf children. Lucy has faced challenges as a deaf student in a mainstream hearing school but has never let anything get in the way of her success. She excels in the classroom and on the sports field and is a popular member of her year group.
Lucy has given so much to STAGS and we have a number of girls, including Lucy's closest friends, who can now use British Sign Language. We are very proud of Lucy's achievements in the Swimming Pool and her ambition to represent GB in the Deaf Olympics.
From a young age Lucy has been involved in the BBC See Hear 'A child of our Time' programme. The piece has followed three deaf youngsters as they progress through school. The most recent episode was shown last Wednesday and features Lucy's journey at STAGS.
You can watch the programme on catch up at...
https://www.bbc.co.uk/iplayer/episode/m0002fm9/sign/see-hear-series-38-15-deaf-children-of-our-time