Mental Health Awareness Week!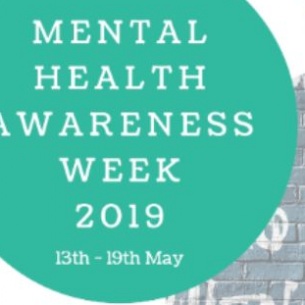 Please enter an introduction for your news story here.
This week has been Mental Health Awareness Week highlighted by the Duke and Duchess of Cambridge and the Duke and Duchess of Sussex who have teamed up to launch a text messaging service for people experiencing a mental health crisis.
William, Kate, Meghan and Harry have backed the initiative, called Shout, a free, anonymous service connecting people experiencing a 'tough moment' with trained volunteers. Shout provides 'instant support - you can have a conversation anywhere and anytime - at school, at home, on the bus, anywhere!' The service is very welcomed, as the need for support for young peoples well being and mental health continues.
Our students have been involved in form time activities and assemblies focusing on mental health and wellbeing. But at STAGS, every week is mental health awareness week as we aim to support our students in a range of ways according to their needs. From sports and the arts, to encouraging students in a huge variety of clubs and extra-curricular activities we aim to promote healthy minds and bodies. We also aim to provide safe spaces for students to have time out or to talk and signpost to a variety of external organisations that can help if a child is in need. Our Student Support Hub is open all day, every day with Student Support Officers to listen and advise. We know that exam time is a particularly stressful time for many students and our Student Wellbeing Adviser has been on hand. However, we have been pleased to see our Year 11 students using the techniques they have learnt in exam wellbeing courses to good effect. For more information, visit our Student Support section on our website.
We are aware that some mental health problems need specialist help and we are proud to be the Hub School for the CAMHS in schools Trailblazer Project.
Ms K Thomas, Deputy Headteacher