Year 13 Happy Memories!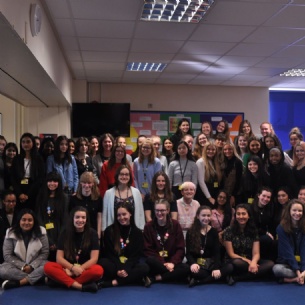 Leaving With Tears and Very Happy Memories!
After being at STAGS for the past 7 years, our last day was emotional to say the least. Dressing up from Dads on Tour to Disney villains, we went all out! We each came in full of energy and excitement despite our looming exams.
During our assembly, many tears were shed, reminiscing upon our time at STAGS. Many memories were shared and our carpool karaoke video was a huge success and highlighted the unforgettable bond we have formed with our teachers. Jourdan Garande and Lauren Moss reflected upon our memories as a year group, with all of our trips from DofE to Spain and Italy.
The assembly was also a time where we were able to appreciate some of the world class achievements of our peers, such as Lara Hall's recognition for her contribution to 'World Class Schools' and Natasha Peiris' special recognition for being the most valuable member of our year, always being considerate and reliable to others. These achievements just go to show how special our community is and how close we are as a year group!
The assembly was made all the more special by the performance given by the Friday band, especially with the contribution of Mrs Pipes on the cymbal. Mr Taylor and Mr O'Neill's barbeque was delicious and we all celebrated with great music and lots of laughter. The whole day was outstanding, it made us proud to be part of the STAGS community. As perfectly worded by Mrs Pipes: 'you can take the girl out of STAGS, but you can never take STAGS out of the girl'. Thank you for the most incredible 7 years!
Niamh Haynes, Kezia Blakeley, Natasha Peiris, Maddy Douglas, Aimee Bartman