STAGS Competes in the Annual Mob Race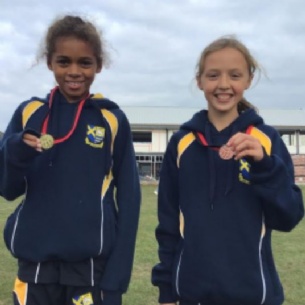 On Tuesday 10 September, 27 Year 7 students participated in the annual Mob Race at Sandringham School, a large cross country race organised for Year 7 students in St Albans and Harpenden Schools.
STAGS came a very close second and had two runners in the top 3. Teagan Scarlett (7S) came 1st and Imogen Azzopardi (7B) came 3rd overall. Well done to Teagan and Imogen and all who participated!
Mrs V Blackburn, Assistant Head