Rotary News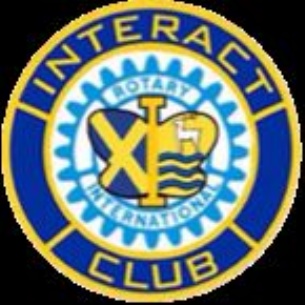 Rotary Shoe Boxes
The Rotary Interact Group of St Albans would like to thank the Year 7, 8 and 9 students who contributed so generously to the Rotary Shoe box appeal. Over the last few weeks we have had many generous contributions of books, cuddly toys, perfumes, wipes and many more items that filled the boxes to the brim and will be shipped to Eastern Europe.
We had an amazing total of 105 boxes filled, over double of what we had last year! The form to fill the most boxes was 8S, who filled an astounding 14 boxes which earned them 560 House Points! Many thanks to the Interactors who ran the event and the form tutors for their enthusiastic support.
We also asked for voluntary donations towards the cost of the boxes and their transport and we were lucky enough to receive donations of £300. We spent £200 on the boxes, so the extra £100 will be put towards the local and international charities that we will support this year. Many thanks to Noel and Pam from the Harpenden Rotary Club for coming and collecting our boxes.
Orphans Know More
Last year, the Rotary Interact Group of St Albans chose Orphans Know More as their International charity and we have raised £2,000 for them. During our regular meeting on Wednesday during our lunch, we were lucky enough to have a visit from Suzi Peachey, one of the initial founders of the charity, to collect their cheque. Whilst she was here, she was able to tell the group what they do and how they will spend our donation.
She told our Interactors of one of their early orphans who, thanks to their support was able to grow up with a caring family and ended up going to University to train as a Social Worker. She now works with Orphans Know More and is fostering two children herself. The charity focuses on helping people to become independent, not only supporting orphans, but also empowering families to create sustainable food sources and creating accessible medical treatment. Find out more from orphansknowmore.com.
This year our international charity is Mercy Ships and we will be voting on our local charity in the next few weeks.
Mrs H Rock, Teacher Liaison to the Rotary Interact Club of St Albans